Pierre Guérin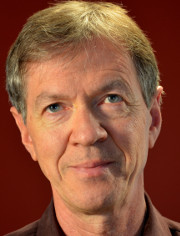 Pierre Guérin is an intuitive piano player who has been composing music since childhood. His inspiration comes mostly from encounters with humanity – the open gaze of a child, a loved one's twilight years.
His compositions overlap the borders of classical and popular music, the new and the old. Dances, lullabies, love songs, laments: they are sometimes calm and caressing, at other times moving and passionate; they describe a day, a feeling, an experience that made all the difference. Pierre's wit and love of language are evident in the naming of his compositions, many of which are a clever play on words in their original French title.
Musical career
Pierre Guérin was active in the music scene in the late 1980s and recorded two albums and several singles with singer/songwriter Richard Massicotte.
They called on the collaboration of professionals such as Michel Cusson, Alain Caron, Michel Cyr and Paul Brochu (of the internationally reknowned group "UZEB"), as well as Libert Subirana, Louis Valois and Monique Fauteux (of the Quebec cult group "Harmonium").
In 2005, for the first time in his career, Pierre launched a CD featuring only his compositions on the piano. "États d'homme" had to be printed again in 2009.
In 2012, he did it again by releasing another CD of his compositions : "Éclats d'âme", featuring works from 2005 to 2011.
At the end of 2015, inspiration had accumulated for the last four years, enough to offer a third album "Vagues".
In 2023, a fourth opus, " Doucement ", was released.