Canadian (Stingray Music), Quebec (Radio-Classique) and European radio stations continue to honour the various pieces from all albums. Also, radio in the USA, via AT&T has also begun to diffuse these original compositions. While the website remains the corner stone, the musical platforms like iTunes, Spotify, Deezer and the likes allow a larger access to audiences.
After some concerts in the Ottawa region and in Trois-Rivières, July will be mainly dedicated to «saline» piano, in Notre-Dame-du-Portage, facing the awesome St. Lawrence river. This will be a new experience as resident pianist. Videos remain popular (« La Vague » has had 65 000 views in less than a year and a half).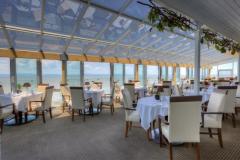 Another CD eventually? Perhaps another formula, more modern. It's hard to say at this point. It's easy to say however that inspiration remains very alive. «Vive la vie».